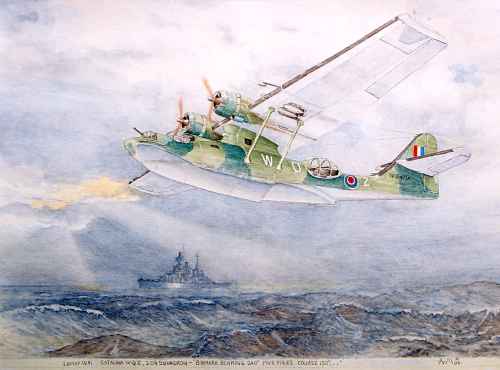 Price: £500

I just happen to love Catalinas. They were pigs to put down: you had to fly just above the water surface until your airspeed dropped to stalling speed, then let the thing down with a bang. But they were great patrolling planes - tremendous range.

As for the poor old Bismark - a question of sour grapes. She was lucky enough to sink the Hood with plunging fire, so we hunted her down with half the Home Fleet, like hounds round a fox: a revenge killing.
---
Click the smaller pictures for a larger image.